I've spent some time re-thinking current github issue and contributions workflow.
I see the main problem in the fact that there are contributors who have no idea which issue they can work on.
Here's what I have with adjusting current workflow a bit: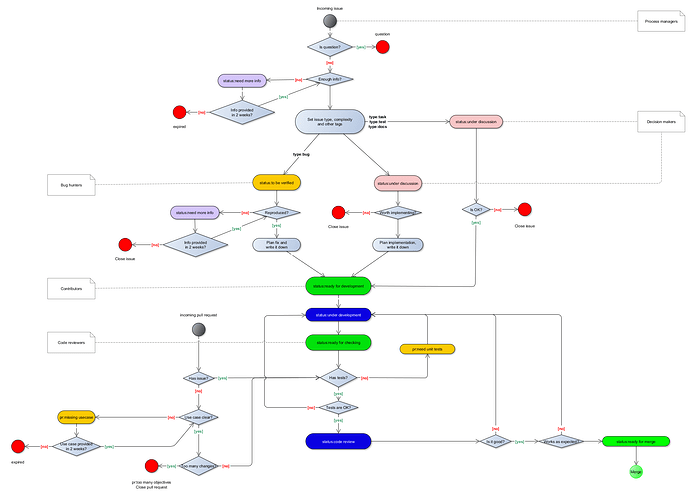 The idea is that there are five main roles:
Process managers - triaging issues, ensuring the flow is good.
Decision makers - making sure enhancements and features are designed well and in line with Yii values.
Bug hunters - verifying bug reports.
Contributors - working on bugs verified and enhancements/issues by the specifications agreed on during discussions.
Code reviewers - making sure code is good before merging it.
I've added a few more statuses and removed some so contributors may quickly select issues that correspond to their roles. As a bonus we may implement a simple analytics using github APIs to know if there's lack of free hands with a certain role and request community for help in that area.
What do you think?
About the idea itself.
About the schema.
About contributor roles.