By a total accident I have figured out that my frontend and backend folder are huge (65M+). Quick inspection had proven that my app is using a set of only three assets, but for some reason Yii has generated (published) each of them three times: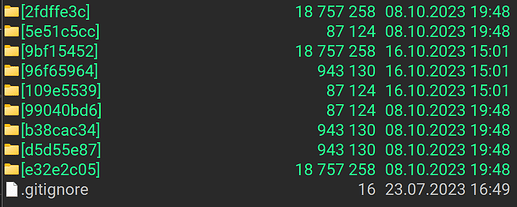 As you can see, in some cases the same huge Bootstrap 5 asset has been published twice in the same date, hour and minute. So between 2-3 refreshes of the page. And between less than 60 seconds my assets folder has got extra 19 MB.
So, my question is:
When or under exactly which conditions Yii 2 may decide to publish exactly the same asset (as it already have published) under new asset ID?

Is there anything I can do to prevent this?

Can I do something (and what) to make my both apps (backend and frontend) reusing the same assets folder (i.e. /common/web/assets?) instead of separate one for each of these apps? Is it worth extra code of it? Or maybe an answer to the next question is the problem's solution?

Can I delete extra assets at all? And, if yes, which one (all of them?) and when (some hours or days after publication)?
The last one seems most important. If I can consider some automated script that runs i.e. on daily basis and simply purges all or some folders out of assets folder?