Hi All,
I am new to Yii and am following the examples in "The Definitive Guide to Yii 2.0".
I am currently stuck at section 2.6 Working with Databases. I have copied the codes from the guide and put them into the relevant places, but I am getting the attached error message -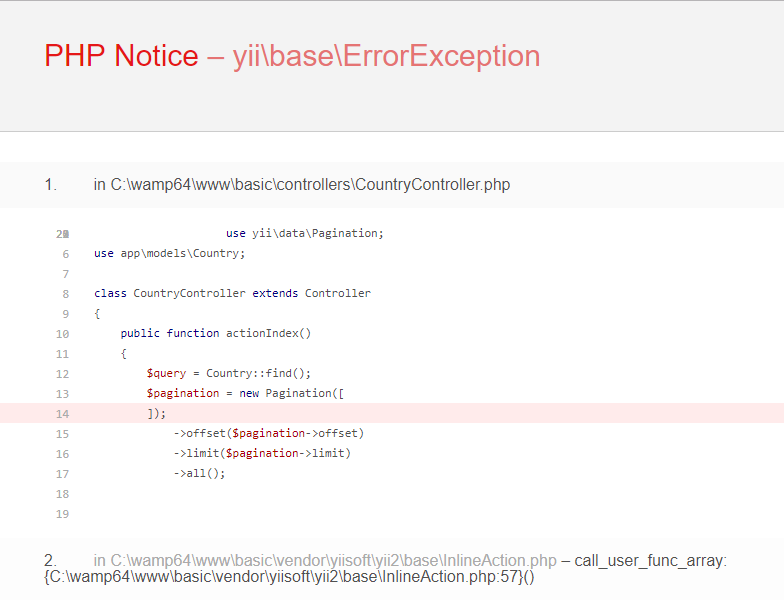 How should I proceed? Is this a pagination error?
Thanks in advance.