This extension is now merged into Yii core and will be included in 1.1.6.
A bit improved error handler. For now it can show trace call arguments, show
if method is called statically or dynamically and generally a bit more cleaner.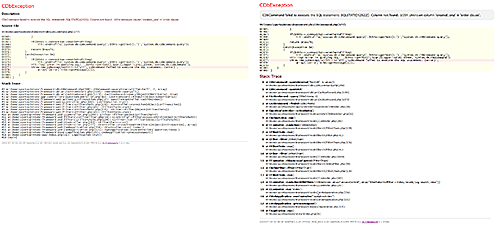 If you don't want to install it, just check these screenshots:
Standard error handler

New error handler
Installation
Check out code from SVN into protected/extensions/yiiext/components/improvedErrorHandler.
Add to your main.php into components section:

'components'=>array(

	…

	'errorHandler' => array(

		'class' => 'ext.yiiext.components.improvedErrorHandler.EImprovedErrorHandler'

	),

),


Do you want something like this one in Yii core? Any suggestions or recommendations?