Well spending about a month with Yii, I have finally finished my application enough to release it. I have used yii to create a site where you can upload images and submit youtube links. I have learned a lot while doing this project. I have to of course thank all the people who have helped me on these forums, with out them, I could have never finished.
I have used a few extensions for image manipulation and one for users but I have modified it to my needs. By far the trickiest part of the site was the rating for content and comments. So here is the link for my site, please leave any feedback here: http://funnykiwi.com/
For people who wish not to leave this site, I have a few pictures of what it looks like: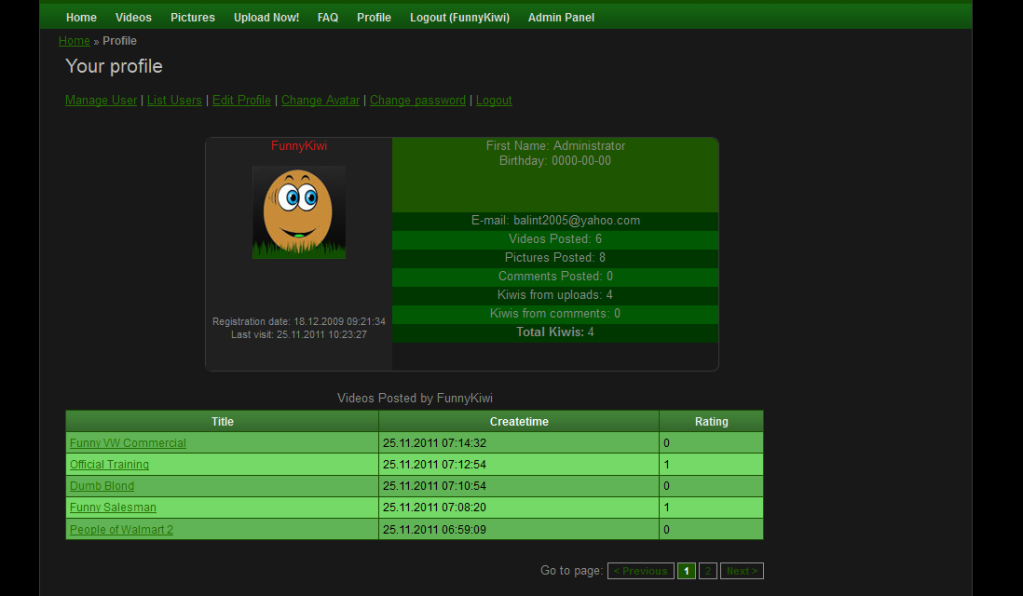 Once again thank you Yii!!! And I look forward to working with this framework for a long time!