Hi after installing RBAC , im a bit confused on what to fill here or what im doing wrong.
I have read the Accescontrol and RBAC doc but still clueless.
It keeps saying Rule doesn't exist so where can i create the rule?


I will show my siteController in backend Behaviors.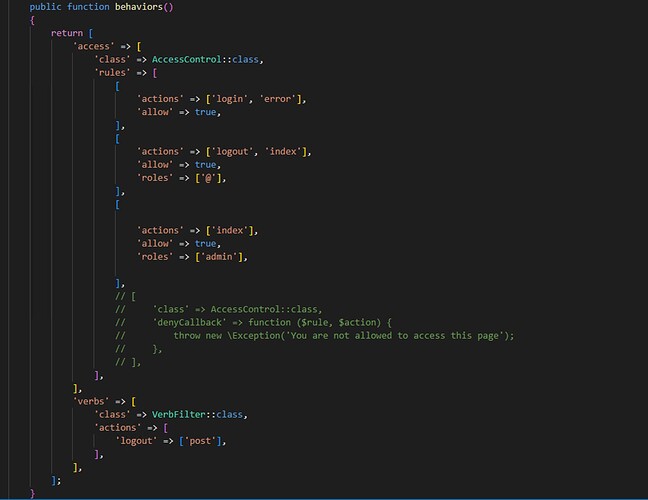 If u have an idea please help!