Hi ,
I am re-installing Windows10, Wamp64, eclipse( 2018-09 (4.9.0)), yii2.0, php 5.7 as a staging to build yii apps. when i created a new yii project, default standard list of folders did appear.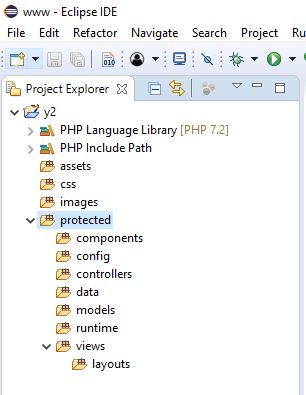 However the default controllers such as site controllers are not appearing.
![12.Missing builder…
Where & how should I retrieve the default controllers out so that further inheritance can be done.